Former Deputy Prime Minister Wayne Swan has backed WA Premier Mark McGowan over his border opening backflip.
The Labor Party President said the move to delay arrivals from states struggling with an Omicron outbreak was an "entirely sensible decision".
"Mark McGowan has a choice the we didn't have a choice on the east coast when New South Wales decided to let it rip and rip it has," he told Today.
"What that has shown is how unprepared we have been … rapid antigen tests not being available, contact tracing falling apart, the virus spreading everywhere, the deaths rising.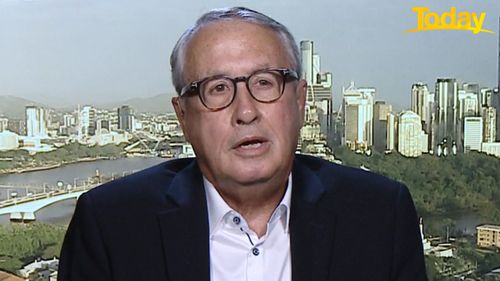 "I think Mark McGowan has made a sensible choice, a hard one, which will be difficult for some people, but if you look at the east coast at the moment there's a de-facto lockdown in operation anyway. "
However, radio host Gareth Parker from 6PR blasted the move.
"If not now then when?" he said.
"People will be devastated by that and see this as a breach of trust that the Premier's gone back on what he said he would do.
"I think they can rightly and fairly regard it as a failure of Mark McGowan to use the two years of COVID-free time to not prepare the health system for the inevitable."