The Northern Territory has recorded one new case of COVID-19 overnight, a 45-year-old man from Lajamanu.
The case comes after Lajamanu was sent into lockdown on Saturday due to positive wastewater results and low vaccination rates.
The lockdown transitioned to a lockout at noon yesterday.
"Clearly, this isn't the best news," NT Health Minister Natasha Fyles said.
However, Ms Fyles noted the man was fully vaccinated.
"So his viral load at the moment appears to be quite low."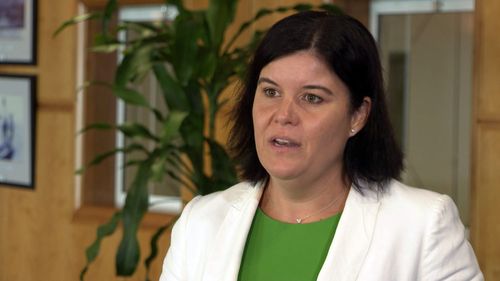 She said the man and his 13 close contacts would be taken to isolate at the Centre for National Resilience in Howard Springs.
Meanwhile, Ms Fyles announced the remote community of Binjari would today move out of a hard lockdown to a regular lockdown, meaning residents will be able to leave their homes for exercise.
She further declared the town of Robinson River "COVID-free", saying "everything could start to return to normal in Robinson River".