Queensland Premier Annastacia Palaszczuk has celebrated the opening of the state's borders this morning.
"Today is a very important day," she said.
"We have seen families reunited.
"Very emotional scenes right across the state."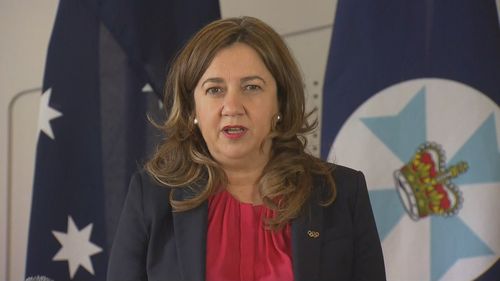 A total of 81.23 per cent of the eligible population in Queensland full vaccinated against COVID-19.
The state has recorded 10 new cases of the virus today, with only one having been infectious in the community.
Ms Palaszczuk praised the state's efforts to combat the virus, noting only seven people had died in Queensland with the virus since it began.
"We are almost at 90 per cent first dose and we have not had the large deaths that we have seen in other parts of the world," she said.
"The results speak for themselves."