New South Wales has recorded a significant spike in
COVID-19
case numbers, with 804 new infections logged in the last 24 hours.
One further death has been recorded in the state overnight, while 168 people are in hospital with the virus. Of those, 21 are in the intensive care unit.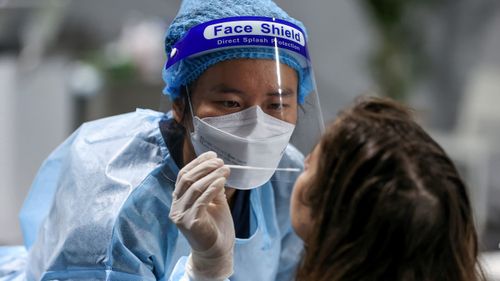 Eighty-four people who attended The Argyle House nightclub in
Newcastle
on December 8 have now tested positive for the virus.
And authorities said it was "likely" a number of these cases — and some from nearby Finnegan's Hotel a few days later — are the new
Omicron variant
, with the results of genomic testing still to come.
There were 536 cases yesterday, up from 450 on Sunday.
Some virus experts are worried COVID cases in Sydney could surpass 1000 per day in just weeks as NSW prepares to scrap almost all remaining restrictions.
From tomorrow, rules will relax including for the unvaccinated.
Masks will no longer be required in shops but will still be needed on public transport.
Will you still attend your Christmas Party despite rising COVID-19 numbers?
The two-person per square-metre rule will be axed, and the QR check-in will only be used at high-risk venues.
Underlining the recent rise in cases, health authorities here in NSW have sent out 1.9 million COVID alerts in just the last two weeks.