Omicron variant
cases could reach up to 200,000 a day next year across Australia without tougher restrictions, new modelling shows.
The latest modelling by the Doherty Institute predicts Omicron infections could surge and overwhelm the health system without more restrictions being introduced, the
Sydney Morning Herald
reports.
The modelling has been prepared for an emergency meeting of
National Cabinet tomorrow
where changing the interval between the second vaccine dose and the booster shot will be addressed.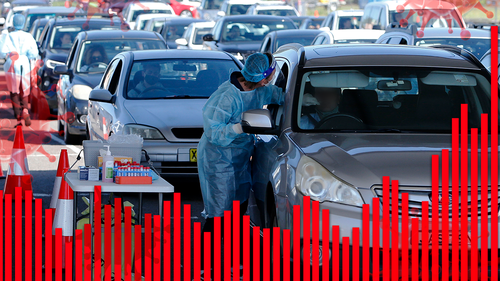 Up to 200,000 cases a day could be reported across Australia by late January to early February without medium-level restrictions.
Hospitalisation rates could reach up to 4000 a day if the virus continues to spread rapidly.
The modelling is based on little to no restrictions where there is no lockdown, low-density requirements, no retail restrictions, and schools stay open.
It also assumes that the Omicron variant is more transmissible than the Delta variant and also causes severe illness.
The modelling showed a hard lockdown could suppress a serious outbreak in a month's time if most Australians receive all three vaccine doses by that time.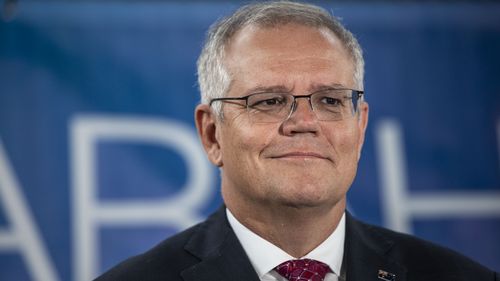 The Prime Minister today insisted Australians would not undergo another hard lockdown.
"We're not going back to lockdowns," Scott Morrison said.
"We're not going back to shutting down peoples' lives."
"We've got to let Australians make their own choices about their own health and their own lives."
An emergency National Cabinet meeting will be held tomorrow to discuss this modelling and any changes to the booster regime.