The brown tide has continued to rise across New South Wales overnight, but flood-weary residents are expecting some relief with the latest deluge further easing over the weekend.
The flood disaster in Hawkesbury-Nepean Valley was not over, with the North Richmond Bridge completely submerged in floodwaters and the Windsor Bridge closed due to the rising water levels.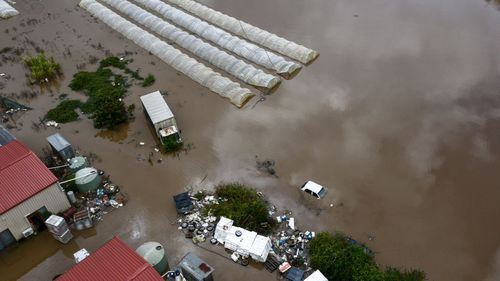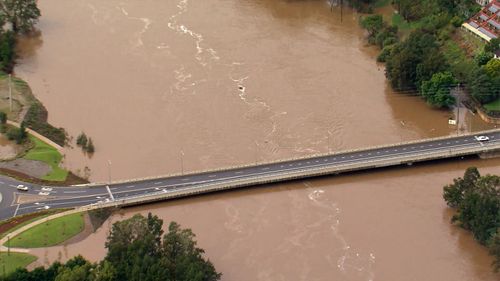 The Hawkesbury River has been sitting at around 9.9 metres at North Richmond and 8.2 metres at Windsor. It is not expected to peak until early this morning.
The Bureau of Meteorology had good news on Friday.
There were pockets of clear sky in Sydney and across the state during the day, with those "pockets of clear sky … increasing in the next couple of days".
But with more than a year's rain in just over three months, a bit of blue sky is unlikely to remove the anxiety people are feeling.
Days of flooding turn deadly
More evacuations were ordered on Friday amid fears of rising rivers in the Sydney region after a man's body was found in floodwaters.
Pitt Town Bottoms, Leets Vale, Sackville North and Ebenezer were subjected to evacuation orders.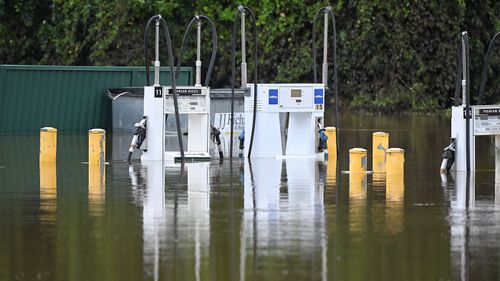 Camden was inundated with floodwaters for the third time this year.
Resident Larry Burke experienced the 1988 floods and said he has never seen three rounds of flooding in the town in such a short period of time.
"This is the first time I have seen it come up three times so close together," he said.
"I have not seen that before."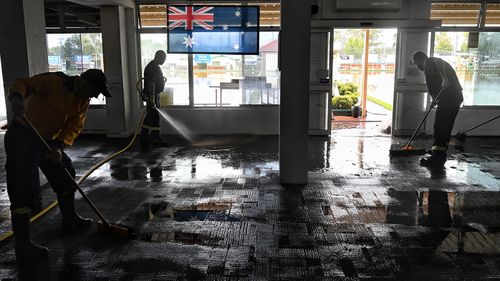 As the floodwaters began to recede in Camden, the extent of the damage became clear.
Children in the area are feeling the stress of the weather event and now the recovery.
"I actually feel really, really bad because as I am watching TV and seeing them clean up, I feel like I need to help them," one child said.
"But I can't. It is too much work."
Hundreds of calls for assistance
A complement of 1200 SES volunteers were out during the wild weather, with more than 1200 calls for assistance and 35 flood rescues needed in one day.
SES Assistant Commissioner Nicole Hogan warned there could be more rain in forthcoming weeks, even as falls ease.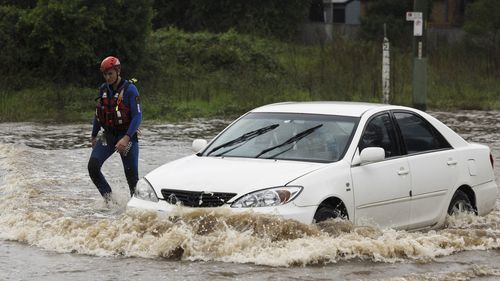 "We're still monitoring areas along the Hawkesbury River system, really downstream, particularly around the Windsor area and low-lying areas in that particular part of the river system," she told Today.
"Overnight, we have had around seven flood rescues over the last 12 hours, but in the 24 hours there's been about 38 flood rescues, with over 1200 requests for assistance for NSW SES volunteers to attend to in the community."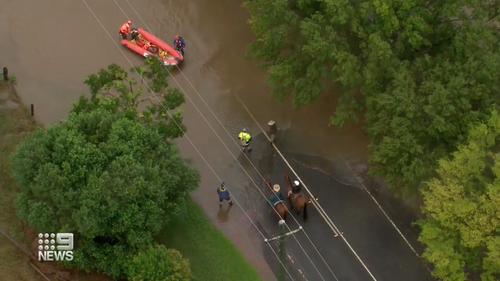 'April will continue to be wet': SES warning
Assistant Commissioner Hogan said while rain would continue to ease through the weekend, river levels were set to keep rising – and that residents could face more weather events in coming weeks.
"We do know that April will continue to be wet, so we are expecting to still continue to see quite a bit of rainfall for the remainder of this particular month," she said.
"I know that our communities are flood-fatigued. We've had months now of one rain event after another," Emergency Services Minister Steph Cooke said.
"It will stop raining, it will get better."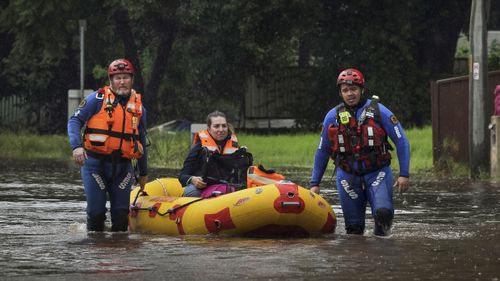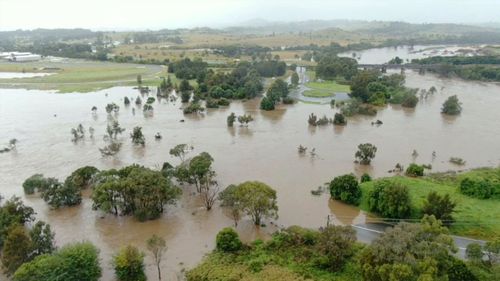 She also issued a warning as the rain system moved inland off the coast.
"While the rain today may be easing, the risks are not," she said.
Meteorologist Miriam Bradbury said the worst rain had passed for the Central and South Coasts after heavy falls on Thursday night.
Falls of between 50-100mm rained down between Port Macquarie and Nowra, with more than 100mm north of Sydney.
Almost 200mm fell around Belmont, in the Lake Macquarie region.
"We will continue to see showers across the coastal parts of NSW today, but the rainfall totals we're looking at for the remainder of today will really ease off," Ms Bradbury said.