Queensland
is braced for ongoing
COVID-19
case increases after the state opened online registration for rapid antigen test results.
Cases leapt to 18,573 yesterday after the online form was launched, with the spike attributed to a backlog of RATs from the past two weeks.
Anybody who recorded a positive at-home test from the past 14 days has been asked to upload the result.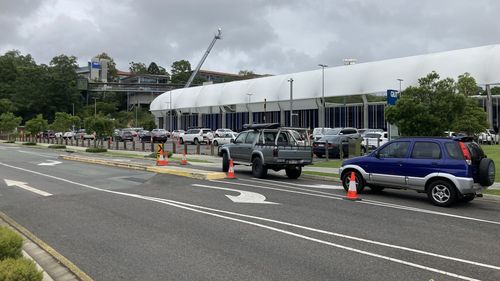 The state government meanwhile has delayed the return to classrooms by a fortnight.
Premier Annastacia Palaszczuk said students will now return to class on Monday, February 7.
"It is sensible, it is logical to delay the start of the school year," Ms Palaszczuk said.
"This is a delay, but it is a necessary delay due to the influx of cases that are coming.
"We are expecting the peak at the end of January and start of February."
Ms Palaszczuk said year 11 and 12 students will commence remote learning from Monday, January 31 and special provision will be made for children of essential workers and teachers identified as close contacts when school returns.
Queensland Education Minister Grace Grace said the decision to delay a return to school was "common sense" due to the spread of Omicron and would allow more children aged five to 11 to get vaccinated now they are eligible.
Ms Grace clarified the two weeks will be pupil-free days for teachers, who will be paid as such to prepare for remote learning or their yearly curriculum.
Students who need to attend school will be provided with supervision from a skeleton staff.
Ms Grace said "there are no guarantees" the school year won't be pushed back further and remote learning could make a comeback for all ages if Omicron numbers get too large.