Western Australia's
mining industry has not escaped being impacted by the fourth wave of the
COVID-19
pandemic, pushing many mining companies to fortify their response to try and keep the virus out of work sites.
The state government has mandated mine workers who enter and remain at rural or remote resource sites or operating centres be fully vaccinated.
"They're [mining and resources sector] an important part of the West Australian economy and we want to make sure they operate effectively," Premier Mark McGowan said.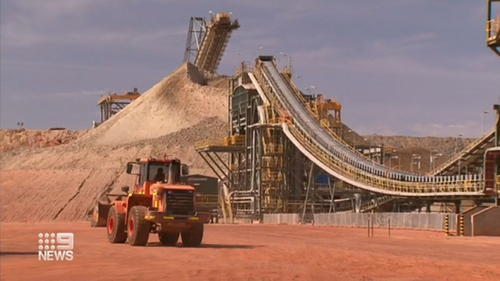 This means many WA mining companies are trying to ensure they are abiding by COVID-19 regulations and preventing the virus from infiltrating their sites.
The Northern Star Resources site in WA says they've enforced strong hygiene protocols for all employees, while BHP has activated regional emergency management teams.
Rio Tinto has established a large-scale COVID-19 testing operation at Perth Airport.
At least 2000 Rio Tinto fly-in-fly-out (FIFO) workers were tested before flying out to the Pilbara today.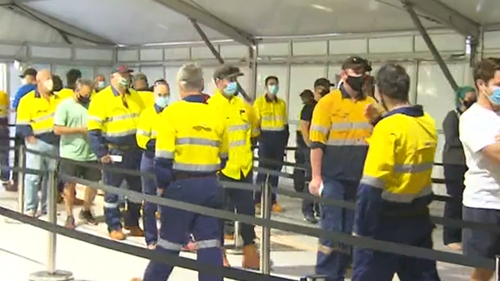 "We don't want a case to get to site. We want to protect the site and make sure our people are as safe as possible," Rio Tinto managing director port, rail and core services Richard Cohen said.
At the testing facility, workers are first required to show proof of their vaccination status.
Then health staff ask whether they've experienced any COVID-19 symptoms, such as a runny nose or throat.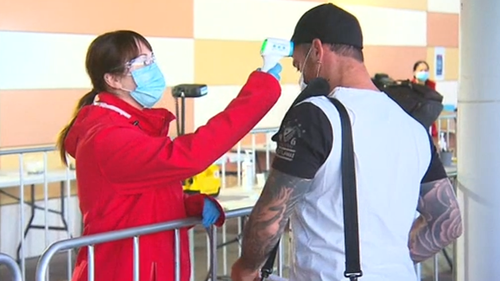 And then they have their temperatures checked.
After this, workers undergo a rapid antigen test administered by an on-site nurse.
Once workers receive a negative result, they are given a wristband which means they are cleared to go on site.
The intensifying of precautions across mining companies in WA comes ahead of new rules around close contacts and isolation for the resources sector set to be announced on Friday.