The visa of Novak Djokovic has been cancelled by Australian Border Force.
The Serbian has been detained at Melbourne Airport this morning for more than seven hours and is now facing the prospect of being asked to board a plane and leave Australia.
It is understood Djokovic may appeal the decision in court.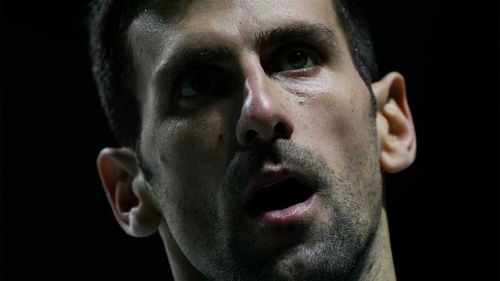 Speaking on Today, before the Djokovic decision, Mr Hunt said the Federal Government was insistent on a "very strong approach to ensuring equity of the rules for everybody".
Unvaccinated people, as a general rule, cannot enter Australia unless there they have a medical exemption, a pathway for Djokovic that the Victorian government approved.
"My understanding is that the Border Force is reviewing that," Mr Hunt said.
"We have taken a very strong clear approach on treating everybody the same."
His father said Djokovic was being held "captive" in a room with two police officers and had been without his mobile phone for a number of hours. It is understood Djokovic now has his phone back.
The Commonwealth has requested information from the Victoria Government," Mr Hunt said, of documents pertaining to the medical exemption that was granted.
"It will be a matter for them to explain that."
It is understood Djokovic is being held at T2 in the Melbourne's international airport, following his arrival just after midnight on a commercial flight.
Speaking with Sputnik Serbia, the tennis star's father threatened to call a gathering on the streets if his son wasn't let into Australia imminently.
"Novak is currently in a room which no one can enter," Srdan Djokovic said.
"In front of the room are two policemen.
"I have no idea what's going on, they're holding my son captive for five hours.
"This is a fight for the libertarian world, not just a fight for Novak, but a fight for the whole world.
"If they don't let him go in half an hour, we will gather on the street, this is a fight for everyone."
Prime Minister
Scott Morrison
yesterday warned the controversial tennis star will be "on the next plane home" if the evidence for his medical exemption to travel and compete in the
Australian Open
doesn't stack up.
Mr Morrison said Djokovic, whose exemption sparked outrage from many corners, would not be treated differently to anyone else.
"If he's not vaccinated, he must provide acceptable proof that he cannot be vaccinated for medical reasons and to be able to access the same travel arrangements as fully vaccinated travellers," Mr Morrison said.