The treasurer has said Queensland's decision to charge people wanting to go into the state around $140 for
COVID-19
test is up to state leaders – and said the federal government won't cover them.
Josh Frydenberg told Today that while the federal government has subsidised tests under Medicare, it won't cover the private PCR tests demanded by Queensland when the borders open in December which add up to hundreds for a family.
"I'll leave it to them to answer as to why they would want to put those costs on families," he told Today.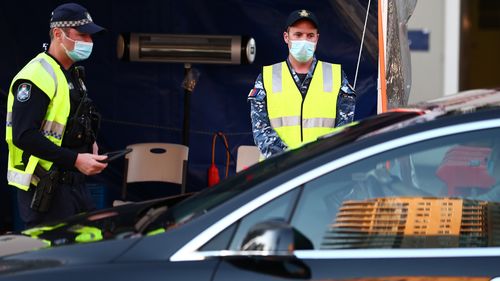 "Our provision of the tests through Medicare has been supported right throughout this pandemic. We're procured the vaccine, paid for pathology, we've supported both the public and the private hospitals and we've helped Australians get through this pandemic.
"We're doing our fair share. I'll leave it to the Queensland government to explain this impost."
Meanwhile, an infectious diseased expert said the private PCR tests the state is demanding are more accurate.
However Prof Robert Booy suggested the Queensland government should pay for tests.
"The cheaper test is quicker and it only costs $10 or $20," he said.
"It is about 50-to-70 per cent effective in picking up the virus, whereas the PCR is 95 to 100 per cent.
"It might be more effective but when you're talking $140 per test, and say you're trying to bring the whole family across the border to see extended family, grandparents and what have you, you're facing a big bill."