Tasmania Police Commissioner Darren Hine said police understand there were close to 40 grade five and six students taking part in the end-of-term activities when the jumping castle accident occurred.
Commisioner Hine said that of nine children seriously injured in the accident, three boys and two girls had died.
One was aged 11 while four were 12 years old.
Three children remain in a critical condition at the Royal Hobart Hospital, while one child has been taken home to recover.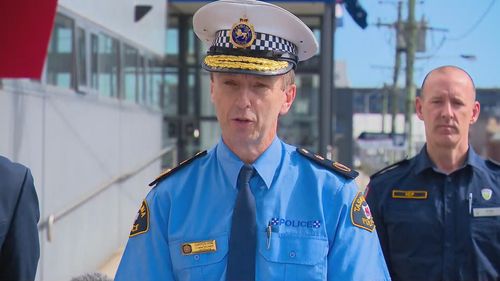 "Tasmanians are coming together to support each other at this very difficult time," Commissioner Hine said.
"The whole community and particularly the Devonport region is feeling this loss deeply.
"Support those around you and ask for help in you are struggling."
He thanked the police involved for "their incredible response to such a confronting and distressing incident".