Schools in NSW will continue its "very successful" school tutorship program into 2022, because children have been kept out of school so long.
Mr Perrottet said the program would run throughout 2022 at a cost of $383 million.
"We do not want any kids across our state to fall behind in what has been a very difficult educational year," he said.
"We want to put as much investment as we can to make sure that kids who maybe are struggling, who may have slipped through the cracks during what has been a challenging educational year."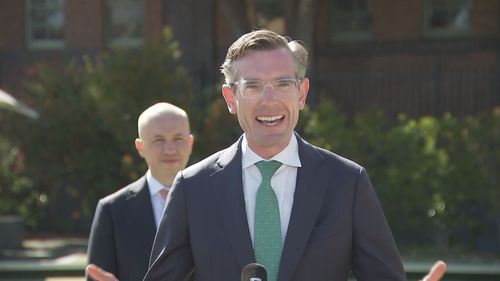 NSW Education Minister Sarah Mitchell said more than 100,000 school staff have been vaccinated.
"We're sitting at about a 90 per cent vaccination rate for our school and admin staff, which is great."
Ms Mitchell said the tutorship program would help those in literacy and numeracy.
She said there would be "a real focus" on schools in southwestern and western Sydney.
The tutorship program means 7500 extra staff on NSW school sites.
Those jobs would go to casual teachers, retired teachers, final year university students and some student learning and support officers.